If you haven't heard of David DePaolo, now is the time to get him on your radar. He's been a leader in the Workers' Comp industry since 1984 where he started out as an attorney and then went on to create renowned specialty publication WorkCompCentral. Upon hearing the words "workers' comp", many people 's thoughts trail to a space of negativity, but DePaolo has been on a mission to show the importance and benefits of the system.
We chose DePaolo as this week's Thought Leader because of his ability to reach unprecedented heights in his industry and inspire where inspiration is not often found.
What is one thing you did that helped you launch the career you're in now?
Finally coming to an understanding about what my strengths and interests are, and probably even more importantly, coming to terms with my weaknesses. Let me explain:
I started my undergrad studies as an art major. The hurdle was art history – I had the misfortune of having the toughest art history teacher in all of San Diego State University! I went into the final grade with a rock solid, bottom of the barrel, can't get any lower even if you were a snake in the gutter, "F". Fortunately the final grade was weighted 1/3 on the final exam and 1/3 on an essay based on a student selected piece of art at the museum. I studied and memorized like I had never done before and got an "A" on the final exam. The essay was pure, utter and complete BS – I didn't know what I was talking about, and completely buffaloed my way through the essay. I got an "A", which gave me a "C" in the class. The next day I changed my major to English because I recognized my weakness and my strength.
After all, all I had to do was read and write, something that had always been very easy for me! That served me well getting into law school – Pepperdine University SOL was the only school that required an essay, and the only one that accepted me. Clearly, I had/have a talent for writing – to me it's easy, and it's fun; recognizing that was the single most important thing that got me on my path.
What draws you to writing about Workers' Compensation?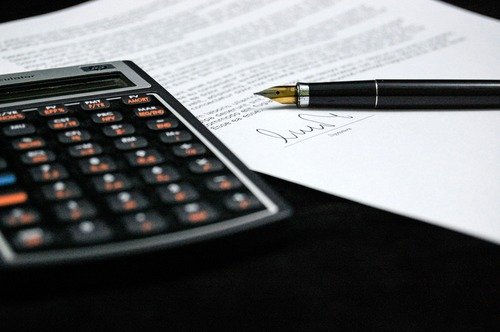 The absolute truth is that my blog started out simply to promote WorkCompCentral. I used Google's Blogger because I figured it generated better search rankings since it is a Google property. But, to my amazement, the blog took on its own life, and I found that people actually cared about what I was writing, for better or worse. Since then, my personal mission has evolved. I can't change the world, nor can I change workers' compensation – but I do believe that I can help change the image of workers' compensation. Work comp is the red-headed step child of the insurance, legal and medical worlds, when in reality work comp helps more people every day than any other social benefit system around. We have an amazing track record of taking care of people, but nobody hears that – all people hear about is fraud, cheats, and negative imagery abounds.
Sure, I write about that stuff too – but my takeaways are to get people in our industry to challenge convention, to take to task those that create the negative image, and to tell stories of positivity. We in work comp can be our own worst enemies, but the corollary is that we can also be our best ambassadors too. We have good stories to tell, and we should tell them, which is why I started and continue to heavily promote the WorkCompCentral Comp Laude event. It's a chance to tell the world about work comp to counter the negative image we've been painted by the general media.
How do you want to be viewed as a leader?
I frankly never thought of myself as a leader, and still have difficulty with that concept. I'm just a guy that can write well (see answer to #1 above!). But if that's my position in life, then my hope is that when I'm laid to rest, folks tell stories about challenging the limits, taking on risk, and most importantly, having faith in the human soul. Life is a perishable skill. If I can inspire people to LIVE then I've done my job here on earth.
Was there ever a moment you were unsure about your path? How did you overcome it?
Many, many times. During the start-up years of WorkCompCentral, I was the Chief Everything Officer, living on credit cards, working 80 hour weeks, feeling like I was banging my head against the proverbial wall. Now we have 26 amazing employees, and all I have to do is look at them in our weekly Monday morning staff meetings to know we have created something wonderful and important – everyone has a sense of purpose, everyone has security, everyone has life. I feel deeply indebted to the people in my organization that have followed me along this path. THAT's how I've overcome those unsure moments – I just look at The People. They make me smile.
Do you have any tips for lawyers entering Workers' Compensation law?
It used to be that workers' compensation law was looked down upon by the legal community, as "not real law." Bull. In fact, going into work comp law puts the practitioner directly into the cross hairs of cross-examination, deposition, trial skills, on a daily basis nearly from the moment that new lawyer gets a bar number.
The entire legal profession is hemorrhaging – too many lawyers and not enough jobs. But look at work comp! The WorkCompCentral job board is jam packed with jobs for attorneys. There's not enough! But the key is that the hiring firms all want someone with 2 or 3 years of experience because they need lawyers who can hit the files running. They don't have time or budgets to train newbies. WorkCompCentral has worked with Pepperdine SOL on a program to provide that training after the young lawyer takes the bar exam but is awaiting results. Then, assuming passage, we work to help place those young lawyers.
We had tremendous success last year, which was the first year of the program, and we want to work with other law schools to do the same thing. It costs nothing to the lawyer, the school or hiring firm. WorkCompCentral's take is a new customer down the road, and just plain good will…
My belief is that if we can help people, we'll get the benefit of a return later down the road.