It's a triple whammy feature today with this week's thought leader: Kristen Chavez. For starters, she's a wonderful friend and a well-respected leader in the workers' compensation world. Next up, she was recently promoted to President of WorkCompCentral, a company that she's dedicated herself to for a decade and a half. The final cherry on top? Today is her birthday!
We could probably write a novel on what a great person and representative Kristen is for the workers' compensation industry, but we'll keep it at this:
Being successful is not an overnight achievement, nor a black and white checklist.  Success culminates through time, hard work, and tenacity. It is a self-defining belief solidified by your values, how you carry yourself, and what you live for. Kristen has selflessly dedicated herself to workers' compensation and we are so incredibly proud to see how it has flourished for her, a success she has fully earned.
We're so excited to share with you a true thought leader – read on to learn about her journey and where she hopes to take WorkCompCentral in the coming years.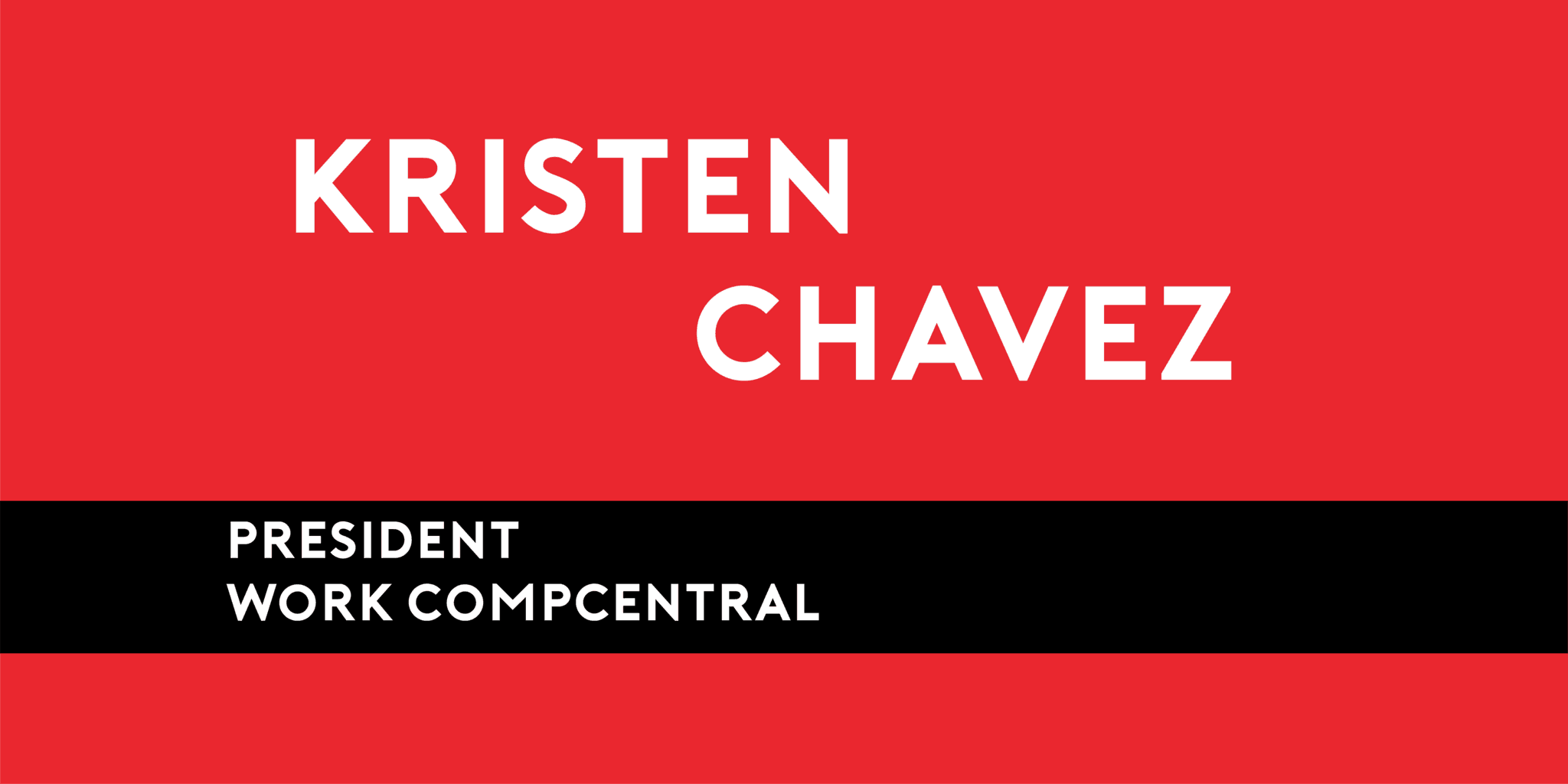 How did you get into the workers' compensation industry and how did you know it was where you wanted to be?
My mom was the Office Manager and one of the three original employees at WorkCompCentral. I saw how hard she worked for the industry and knew that it was a labor of love. I was brought on when David DePaolo was starting to build his calculators for WorkCompCentral and needed data put into the database. It was about a month worth of work and so I figured it was something worth trying. I do not think you choose workers compensation, I think it chooses you. Kidding aside, I think that I knew it was where I was supposed to be in July 2016. After David passed, we were devastated and in shock but the overwhelming love and support we received made me realize how kind the industry is and how much they do care about what we do. I want to return the favor and make sure that I do what I can to support it as well.
Congratulations on your new role as President of WorkCompCentral! Can you tell us more about the company and what you hope to accomplish as President?
WorkCompCentral is a news and information publication that's working to provide professionals from all aspects with a tool that will help them stay up-to-date and efficient in their roles. We are trusted by the industry because we are independent and unafraid of the truth. We believe that providing people with as much information as possible will help them to improve the outcomes for injured workers. At the end of the day, it is about them. As President, I hope to continue to educate everyone in the industry with news, education, and resources so that they can be efficient and effective at their jobs. When people have access to resources, they feel empowered to make decisions and provide an outcome that benefits all parties involved. I hope to continue David's dream but add a Kristen twist. I will work with my awesome team to maintain and improve our current product offerings plus be creating/looking for new opportunities. I plan to do this by meeting with people, having conversations, and understanding why every person in this industry does what they do.

You have been with WorkCompCentral for 14 amazing years! What is your secret to creating longevity with an organization?
The secret to creating longevity within an organization is a positive culture and a solid foundation. Without those two things, you don't really have anything to stand on or build on to have a future with. You want people to enjoy what they do, see a future, and you want them to help you achieve organizational goals. David DePaolo created a place where I felt safe, comfortable, and enjoyed my job. I plan to continue that on with a few exciting new ideas that will be reflected to the industry.
What is one thing you've learned from watching and working with other managers that you'll implement in this new role?
Clear communication is one thing I've learned from other managers that I will implement. Many people have said to look forward and talk about how I plan to move WorkCompCentral forward. That's probably some of the best advice I've received because I continue to look back at how I can be like David. David was one in a million and I would like to honor him. I also want to work on making it mine and implementing some exciting new ideas. I see where I want WorkCompCentral to be and I will continue to work every day to get there. By doing this, I will need to make sure my message is clear and that I communicate it to my team, colleagues, and industry friends.
Where do you see the workers' compensation industry headed in the next decade? How do you hope WorkCompCentral will support that change?
I see the industry moving toward a focus on advocacy for the injured worker. WorkCompCentral will give resources to injured workers, include them in the conversation with Comp Laude® Awards & Gala, and remind people that at the end of the day, their case file is a human life. We will continue to push the envelope and make people rethink what they do and strive to be the best they can be.