When hiring a new employee, the last thing any employer wants to think about is any future conflicts that could arise, especially ones that call for legal action. Fortunately, with incredibly smart and talented people like Aisha Monem Draznik, your company is in good hands. As an Employment Practices Director at Cintas, Aisha specializes in developing strong employment practices, counseling, and representation. Aisha has become instrumental in helping her colleagues and peers understand the basis of a clear and effective employment practices.
We first met Aisha during The Gavel National Conference when she took part in a panel about the effect of the #MeToo and Times Up movement in the workplace. Her wit and quick knowledge drew us to her, and we knew immediately that her insight and experience would be beneficial to all companies alike.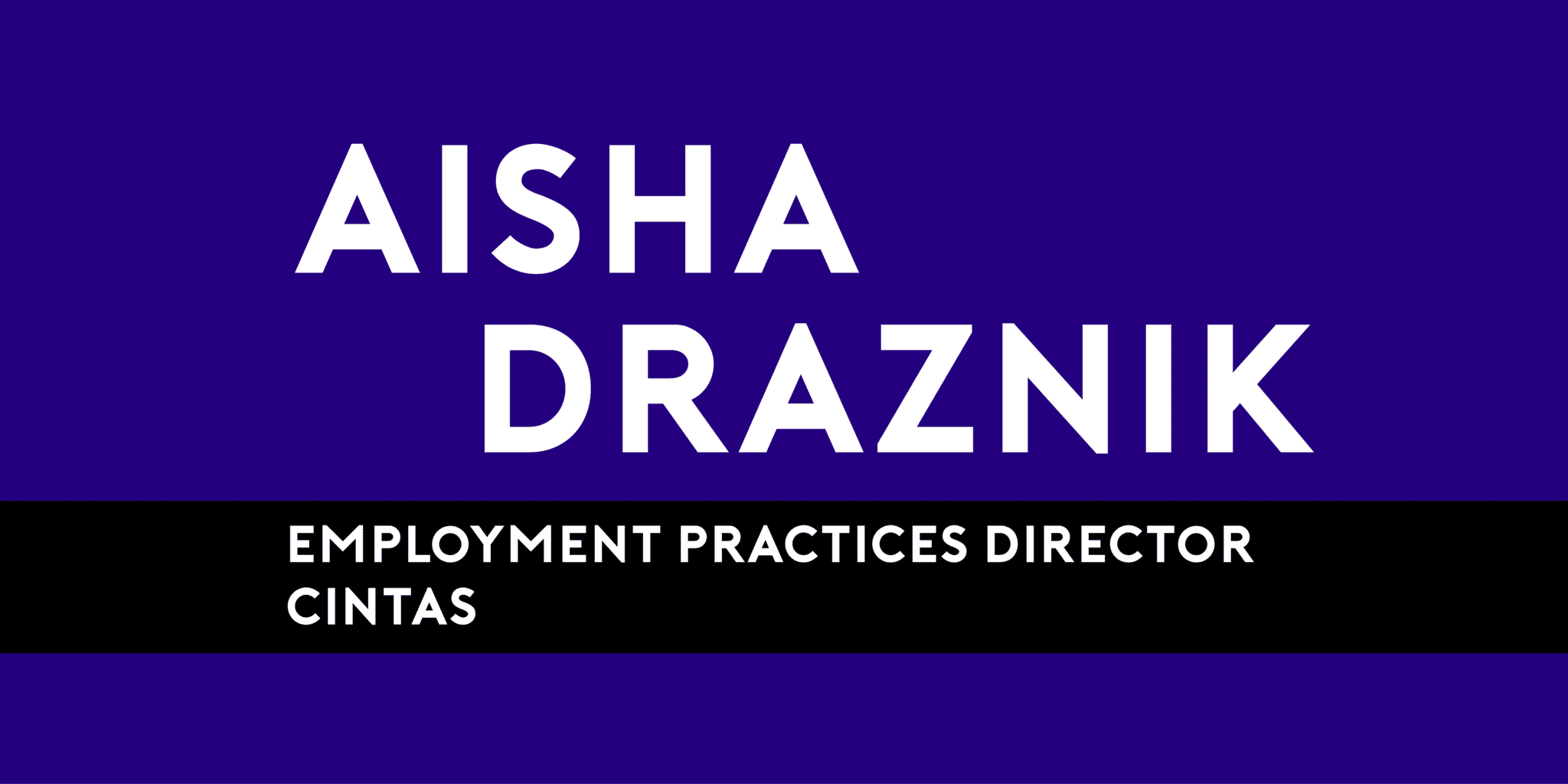 Why were you drawn to labor and employment law? Did you have any personal experiences that sparked your interest?
No one personal experience sparked my interest, but I've always been drawn to social psychology, how we interact with each other and communicate. We spend so much time at work and, in the US, we have a tendency to wrap career and identity together. It's almost always one of the first questions a stranger will ask and, in response, it's common to identify yourself as your profession: "I am a lawyer," "I am a baker," "I am a designer." Because careers and work are so important to us as individuals, Labor and Employment law offers a singular intersect between a deeply human aspect and the law.
I was first introduced to Labor and Employment law during my second year of law school at the University of Cincinnati College of Law. I took an elective course on Employment Law almost on a whim and I remember reading these crazy fact patterns in the case law we were studying—a trainer at a water park being attacked by a killer whale, an armored car driver being terminated because he left his vehicle to help a woman being chased with a knife—and I was immediately drawn to the subject.
What is your most important piece of advice for employers when it comes to establishing practices to protect themselves and their employees?
Determine what priorities are important for your organization, what kind of culture you want your company to have, and then draft policies that will help support your goals. Employee handbooks can be useful because they allow you to cover a host of topics including hiring, safety, performance, professionalism, development, discipline, pay, benefits, etc.
That said, even the best written policy or handbook will be useless if you fail to communicate those policies effectively and/or if those policies are applied inconsistently. I recommend every employer train employees on their policies and have them acknowledge their understanding of the policies/practices. It's equally as important to train your managers on those policies and put a method in place to ensure consistent application of those policies/practices. Inconsistencies by management give rise to claims of harassment, discrimination, and retaliation.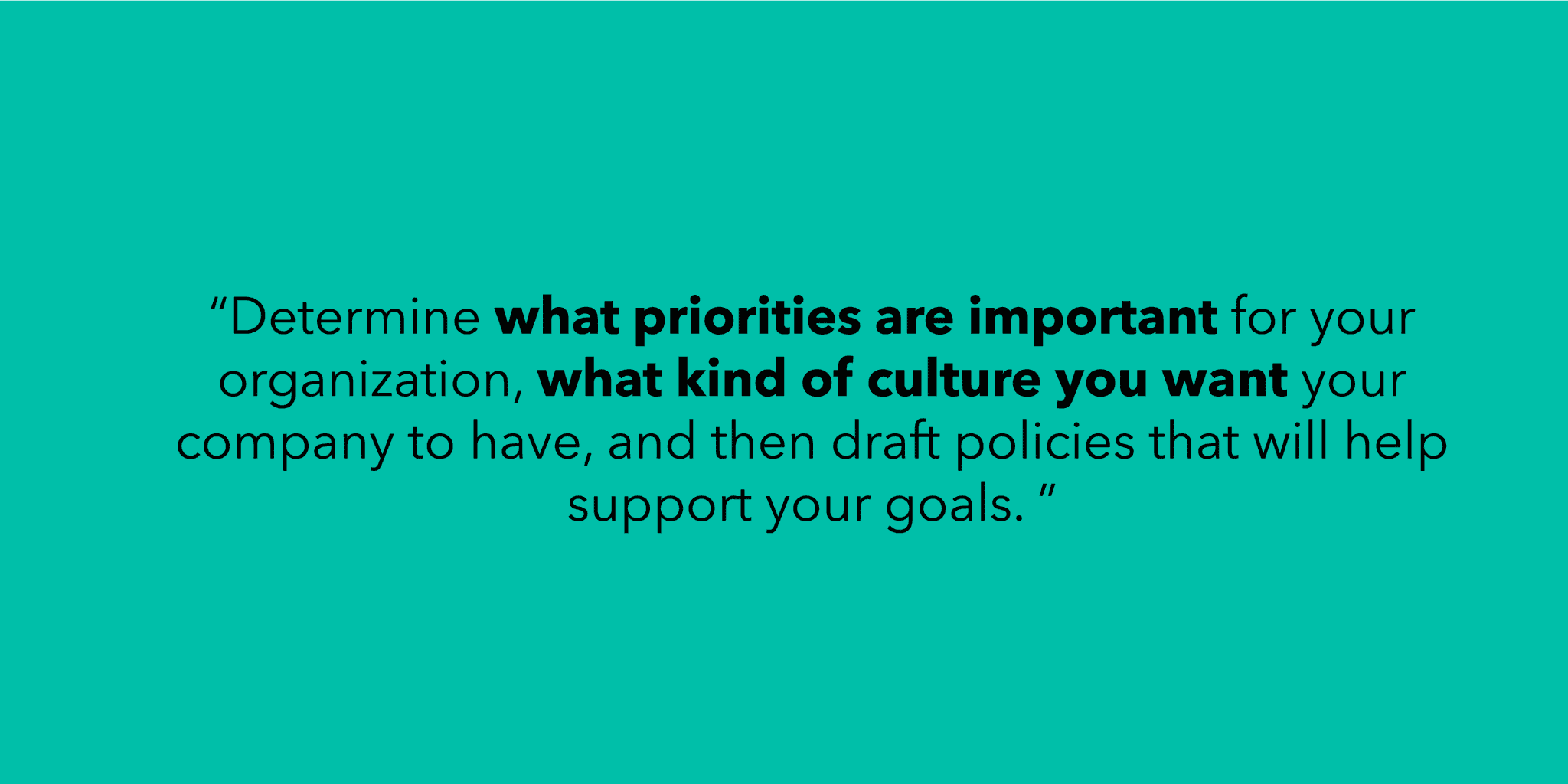 What is the most common issue that employers run into and how can they better prepare?
Employers are most commonly sued for claims alleging some form of harassment, discrimination, retaliation or a mix of the three. The best method to avoid these suits is to have strong policies in place and strong practices to ensure policies are enforced in a firm, fair, consistent manner.
Disability accommodation and discrimination matters can also be very complex and can lead to costly litigation—there are a myriad of Federal and state laws covering consecutive and intermittent leave entitlements, remote work requests, workplace modifications, candidate accommodations, medical marijuana, schedule modifications, job transfers, etc.; get an HR professional or employment counsel involved early so that they can help guide you.
You recently spoke at The Gavel Conference on the #MeToo and #TimesUp movement and its effect in the workplace. What are some things that employers should know in regards to this?
In FY 2018, the EEOC filed 66 harassment lawsuits, including 41 involving sexual harassment—this was more than a 50 percent increase in the number of harassment suits the EEOC filed the previous year. In addition, the number of charges employee-petitioners filed with the EEOC alleging sexual harassment increased by more than 12 percent from fiscal year 2017. Overall, these FY18 lawsuits cost employer-defendants nearly $70 million in litigation damages (up from $47.5 million in FY 2017).
If you don't have policies in place to prevent and correct workplace harassment, now is the time to get with employment counsel to draft policies in compliance with applicable local, state, and Federal laws, ensure your employees are appropriately trained, and develop a plan to effectively implement those policies. If you do already have policies in place, now is the time to review them for compliance purposes, ensure you have an effective training schedule for both front-line employees and managers, and ensure those policies/practices are being implemented in an effective manner to prevent and correct workplace harassment.
What do you think it means to be a good leader and how do you implement those qualities with your team?
In my mind, the best leaders are perceptive, curious and genuine—they recognize there is no one-size-fits-all style of leadership and vary their leadership approach to best inspire and develop each individual on their team.