We met Steven Owen, President and Owner of Southern Claim Solutions, when we became exhibit booth buddies at this year's Property and Casualty Insurers Association of America conference.
Have you ever experienced a moment when you connect with someone right off the bat? We can't quite put our finger on it, but his genuine heart and warm demeanor made us feel like long lost friends. To top it all off, it was so rare to see the company's owners exhibiting, so we appreciated his efficient start-up mindset.
Besides the fact that Steven is a whole-heartedly incredible human being, he also has a strong background in construction and claims, an industry he's been working in for over three decades. In 2000, he took all of his knowledge and created Southern Claim Solutions, a company that "handles and assists in all aspects of commercial and residential property and casualty claims in Arizona, Connecticut, New Jersey, Texas and Vermont."
Six years into this venture, he's experiencing huge successes, but not without a few bumps along the way. We sat down with Steven to hear his thoughts about what his journey was like.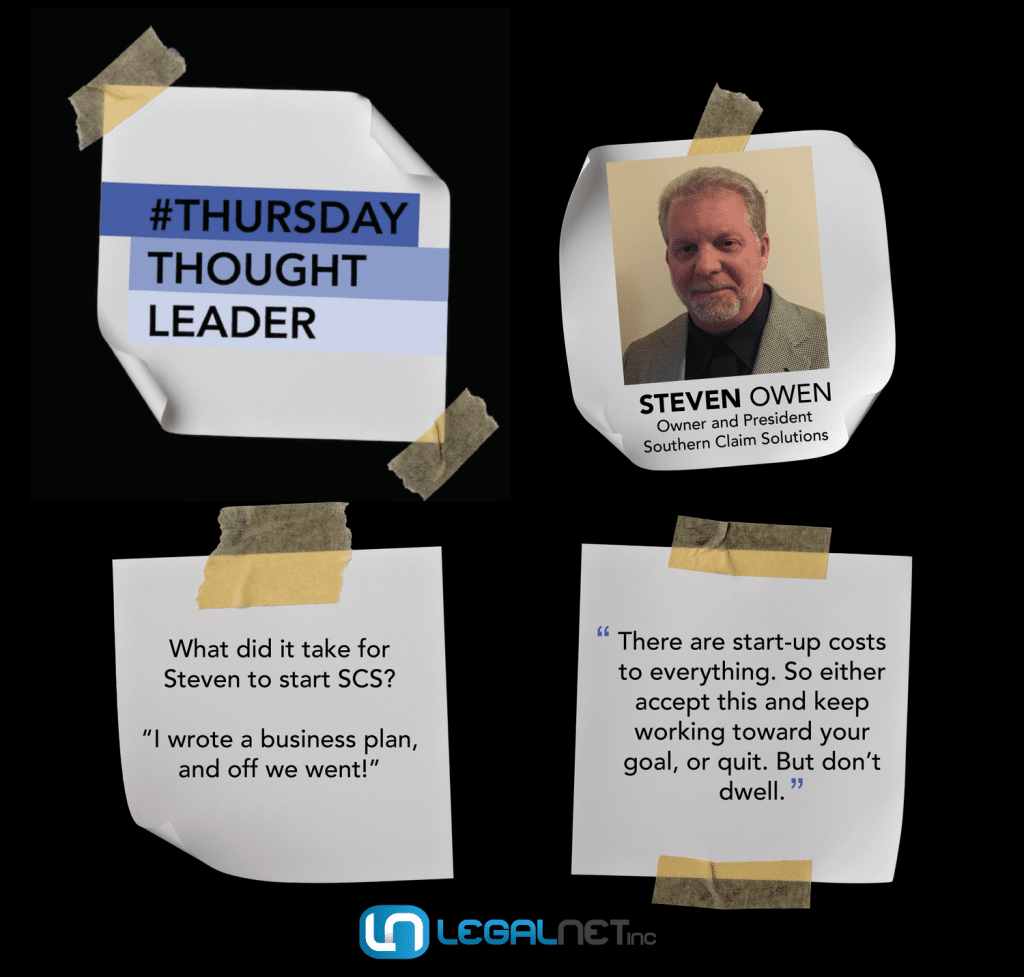 How did you begin working in the insurance industry? What attracted you to it?
Looking back, everything in my career up to this point had pointed me to the insurance industry, whether I realized it at that time or not. In the beginning of my career, I worked construction, both in the residential and commercial areas. I learned how to build from spec, how to revamp existing space, how to demolish without destroying, and most importantly, how to LISTEN.
When I had the opportunity to switch over to the insurance side, I found the transition fairly easy because I already knew construction. Now I had to learn how to approach things from another perspective.
I jumped at the opportunity because I could utilize skills that I already had while learning an entirely different way of looking at a situation.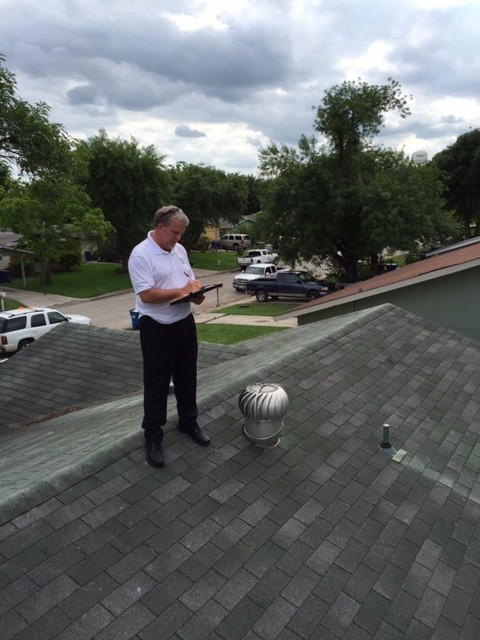 Owen balancing delicately while hard at work.
What was the turning point in deciding that you wanted to start Southern Claim Solutions?
I come from a family of entrepreneurs, so the concept of being a small business owner was not foreign to me. I floated the idea around with my family, and some of my colleagues. I wrote a business plan, and off we went!
What has been the most rewarding part of running your own business? Is there one moment or story you can point back to?
The people I get to meet! And the stories they have to tell – and how I can learn something from everyone.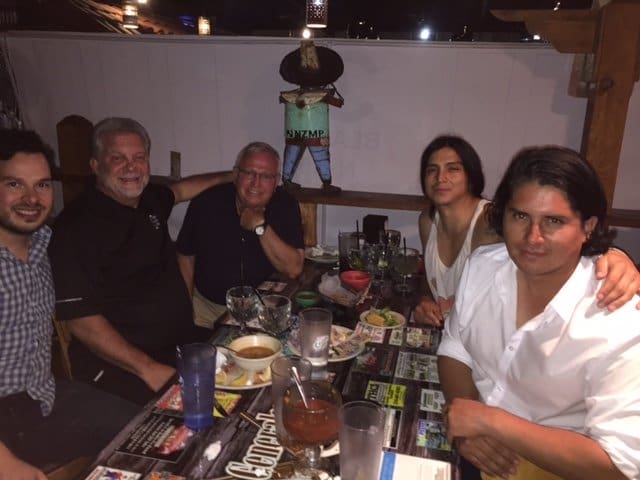 Owen and the catastrophe team after a hail storm in San Antonio, TX.
As with everything, there are always ups and downs. What event in your professional career do you hope never to repeat and how have you grown from that?
In the beginning of my business, we had several months of negative cash flow, and I was incredibly discouraged. I was despondent and down. My family tolerated this for a while, and then my wife said, "You knew this was going to happen at the beginning of your business. There are start-up costs to everything. So either accept this and keep working toward your goal, or quit. But don't dwell."
I think any small business owner can get wrapped up in discouragement. If you have a tendency to do that, then maybe being a business owner is not for you. I have learned how not to let my business day affect my family. My family is everything to me.
What is one piece of advice you have for someone who wants to venture off and start their own business?
Understand that starting a business and actually running a business are two completely different skill sets. If you don't want to become an expert in taxes, payroll, accounting, cash flow, etc, hire someone who is so that you can focus on delivering quality service and obtaining new clients.
Read more on our Thursday Thought Leaders here!