Conferences are all about happy hours and education, right? In that exact order? Well, that's not the case for RIMS, the must-attend national conference made for risk managers, brokers, underwriters, claims managers, and those of the like. The drinks and business cards flow equally here, but the standout event of the whole week is without a doubt, Spencer Educational Foundation 5k Fun Run.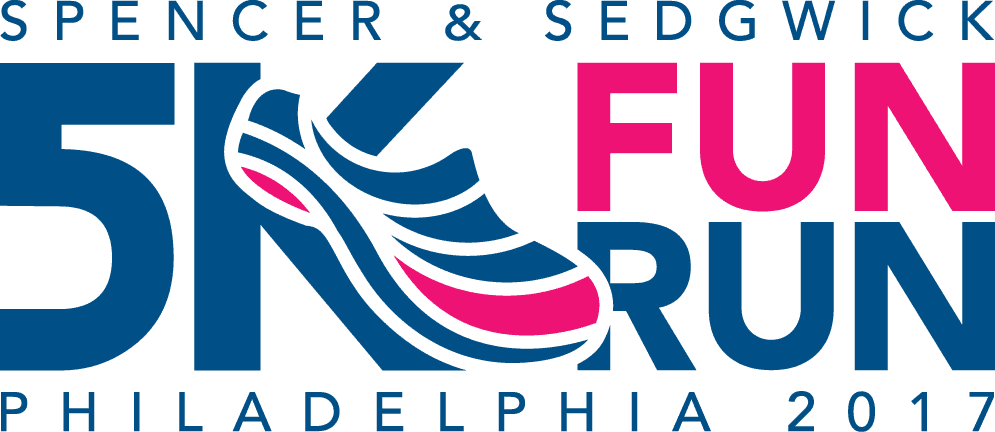 Launched three years ago at RIMS in New Orleans, this Sedgwick-sponsored race brings together industry professionals to run their hearts out for a good cause. For one, it's the only event of the conference that keeps attendees feeling fresh and healthy. While participants revel from their all natural runner's high, funds from the event go straight to student scholarships to help encourage the next generation of risk management leaders to keep on keepin' on. How cool is that?
We chatted to Andrew Miller, Spencer Ed's Director of Development, and Jarrod Magan, Founder of the 5k Fun Run, to learn a little bit more about this incredible organization and why you shouldn't wait a second longer to get involved.
What brought you to Spencer Ed and why did you continue to stay?
Andrew: The mission is why I stay. We're helping people, students, and the industry help build a global pipeline of talent. In 2016, we gave out nearly half a million dollars in scholarships on top of grants and internships. We're touching over 4,000 students in a given year.
Can you talk to me a little more about the race? How does the race align with the mission of Spencer and how can people really get involved?
Jarrod: Some conferences have a healthy outlet, sometimes it's organized, sometimes it's not. It struck me that there was nothing at RIMS. Immediately after the Denver conference, I reached out to RIMS. They loved the idea and suggested Spencer to partner with. It was kind of a natural union from that point forward. Andrew and I have been joined at the hip since that time. I always say it's the most fun thing I do. It's very grassroots. There's a lot of great organizations supporting it. I can't say enough great things about it.
Andrew: I would almost call this the healthiest event at RIMS. I would also say it's the quickest party, too. We're trying to have fun and it's a little bit of a networking opportunity and it's for a good cause. We're doing it to help the next generation. That's the connection. It's all about networking, having fun, and building for the future.
Jarrod: As far as how people can get involved, go out and register. It brings people out in a different setting and sparks conversation and relationships. You can also sign up as a donor. It is a fun run. Everyone is welcome and we have a lot of people that walk. It's really about getting everyone out there and having a healthy option.
Do you have any personal stories of students that have gone on and made a lot happen with the scholarships?
Andrew: There are too many to detail here. We've given out more than 900 scholarships to more than 700 individuals. 80% of students are still in the insurance industry in some way, shape, or form. That's a key metric for us that we're able to identify those top students who are keenly interested in working in the industry. Our scholarships are merit based and we are recognizing some of the best and brightest students in the industry.
Has there been one specific moment that's stood out in the past couple of years that solidifies why you do this?
Jarrod: You know, I joke every year that as a person that "runs the event" with Andrew, I don't get to "run" the event. When you branch out and do something, not knowing if anyone will support this, it really will reinforce the power of "just try". The worst anyone can say is no, but not only was this not a no, but it was kind of an awakening of the industry saying "we need that" and "we want that".
We've seen it start from 170 people in New Orleans to last year, where we registered the 400th person on the day of the race. I can't just pinpoint one thing, but it's a collection of all of this coming together which really reinforces in my mind just how important this is. The cherry on top is giving back to tomorrow's leaders and helping them on their journey.
Andrew: If I had to look at a watershed moment, registration at last year's event was crazy and hectic and fun, but when we sat back afterwards, it was a "Wow, look at how many people came out the support the run." That was gratifying for both of us.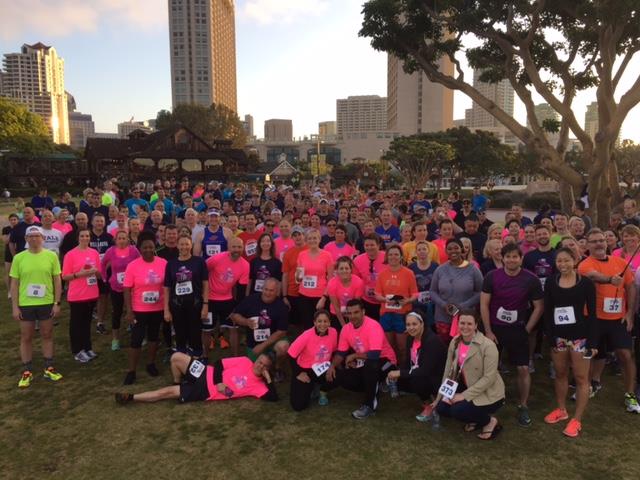 Headed to RIMS this year? Sign up for the Spencer Ed 5k here. If you can't make it, become a donor! If you're already signed up, join the dedicated FitBit community for motivation and support.
Featured image from RIMS. Final image from Spencer Ed.