Insurtech is one of the best things to happen to the insurance industry and we are completely in love with the direction it's headed.
A perfect example of a company that's leading the movement is Pogo, an online insurance agency that helps consumers and business owners discover, compare, and buy insurance plans. It's geared towards the freelancers and solopreneurs of the world. Pogo wants to simplify the most necessary but also most confusing part of the business so that their customers can focus on what they do best.
Hannah and Jade Sullivan, a wife-wife team based out of the Richmond, Virginia area, are the brains and powerhouse forces behind Pogo. Like many people, the two unintentionally stumbled into insurance, but now that they're in it, they only have full intentions of revolutionizing the industry.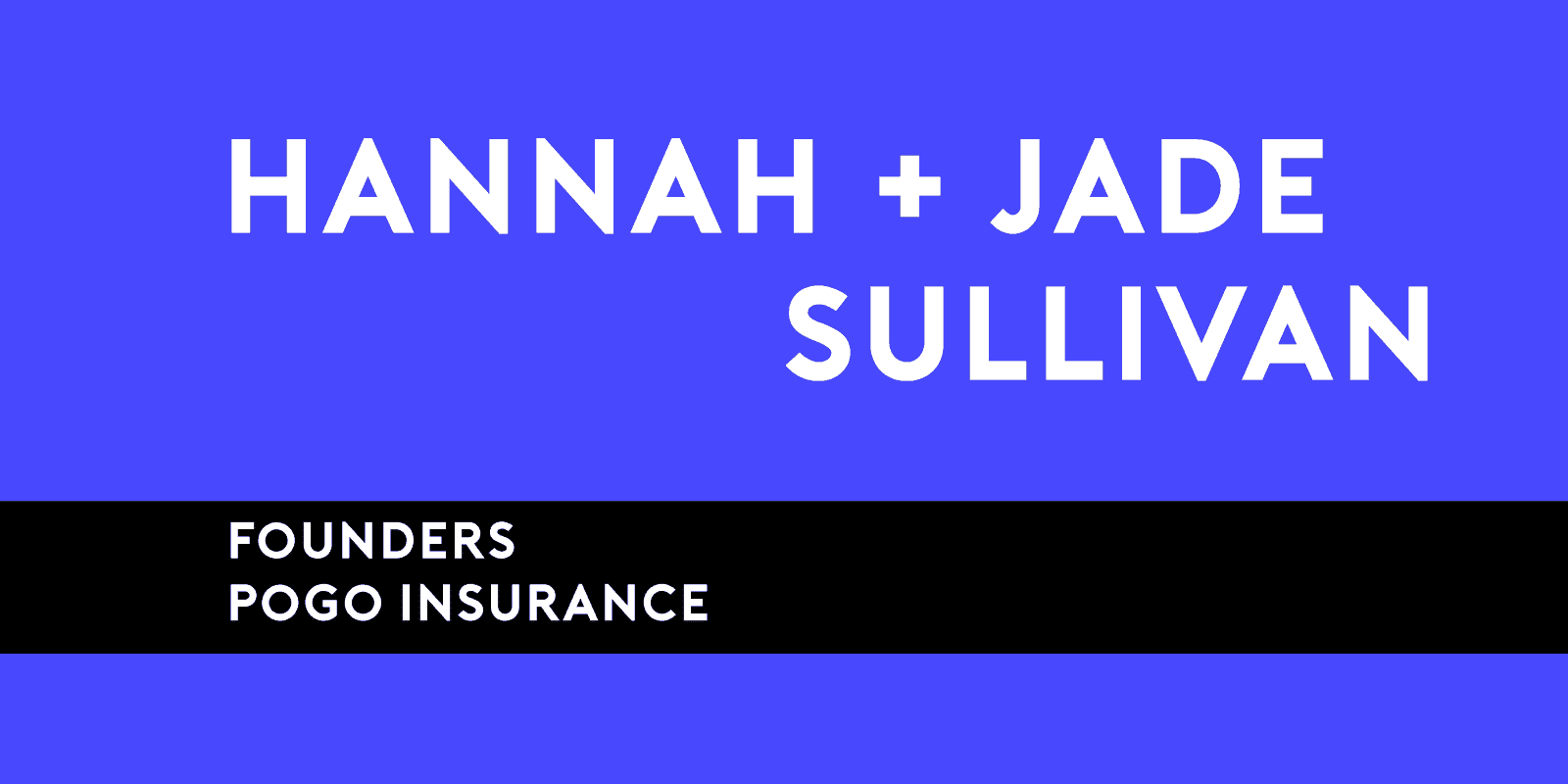 How did Pogo come to be and how did you know that it was your calling?
Hannah: The road to Pogo was not always a clear path. We originally met in a grad program for branding and innovation, and later moved to New York for a bit to work at a creative agency. From there, we kind of took a left turn after my dad offered us an opportunity to work one of his back end insurance tools.
We knew insurance wasn't necessarily sexy, but we love solving problems. Plus, we had always wanted to work for ourselves, so this was a great place to begin.
At first, insurance definitely did not seem like it was our thing, primarily because it was clunky, confusing, and outdated. But we realized it could be an awesome opportunity to try and make insurance easier. After we started to figure out ways to simplify insurance through design, we knew it was something we wanted to stick with.
Jade: Most of our friends are creative freelancers, photographers, filmmakers, and writers who work for themselves. When we told them we started working in insurance, they'd all go on about how much they hated it. They'd say it was hard, confusing, and such a drawn out process. That's when we started to realize that this was a problem we really wanted to solve.
It all started when there was a huge snowstorm that snowed us in. We sat at our dining room table and spent a couple of days hashing things out and coming up with ideas of how to make it easier to get business insurance. That's how it all started.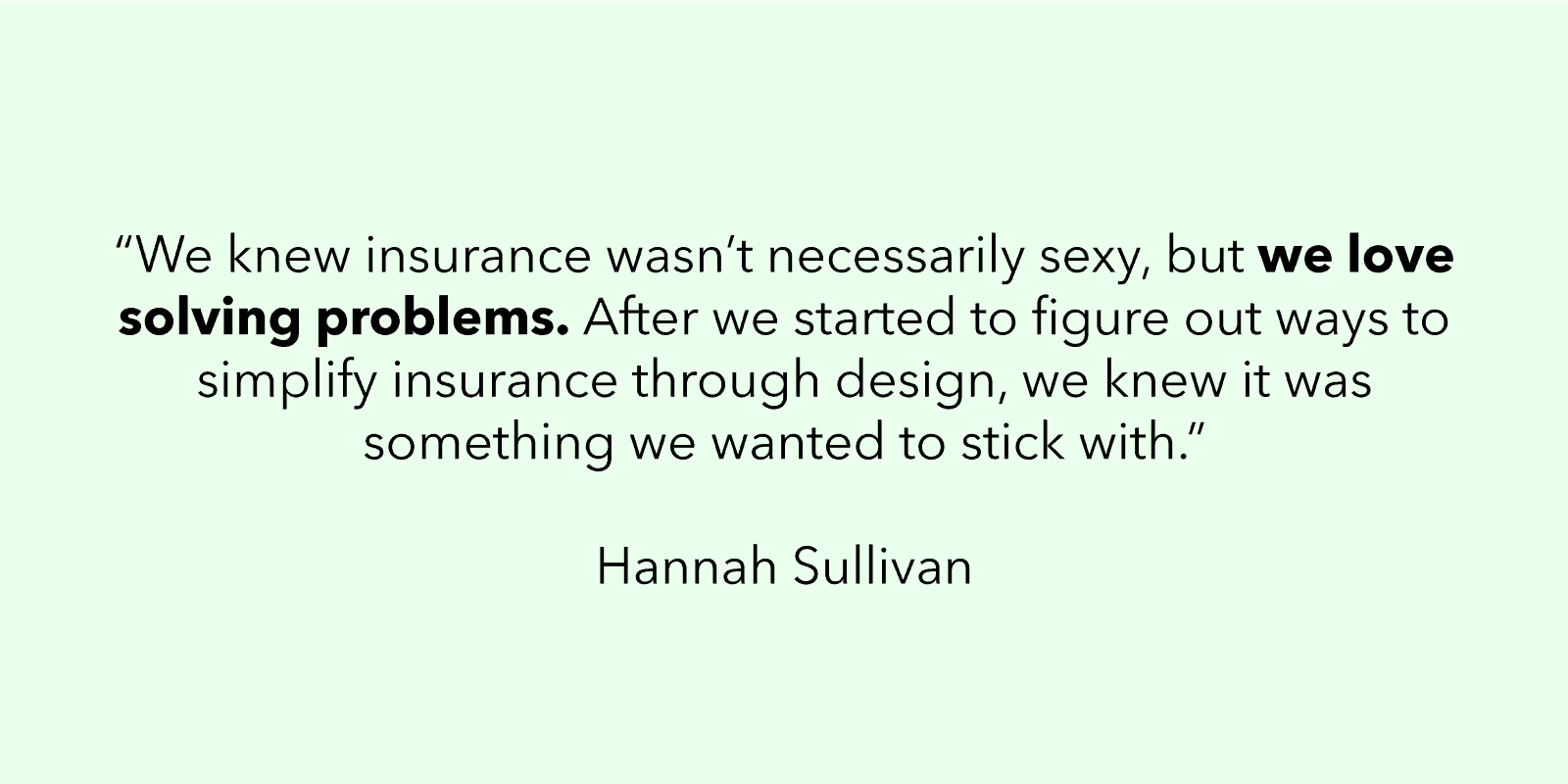 What is the most challenging part of starting a company? The most rewarding?
Jade: Doing the actual work behind the big idea is the hardest part of starting a company. It's easy to have an idea. We spent years "coming up with concepts" in graduate school and then for a creative agency in NYC. But we never really got to the point of building something out. There are a thousand things you have to figure out, and when you're done figuring out those thousand things, there are a thousand more.
It's easy to see the big picture, but it's hard to make it happen.
The most rewarding part of starting a company is getting to the "next level". Every time you nail something down, or finish something, or start doing something new. It gives you a sense of accomplishment that is unlike anything else– you get to celebrate for like 4 minutes before you have to move onto the next thing.
Hannah: The biggest challenge is letting go of your ego! Sure, I might know what I'm doing when it comes to design, but I've never had any experience with 95% of the logistics that go into starting a company. You feel like you suck a lot, but then when you finally get the hang of something it can be really rewarding.
You have to understand that almost everything you need to do requires some figuring out as you go.
How is the insurance industry changing and how do you see Pogo playing a part in that revolution?
Jade: The insurance industry is changing. And it really needs to change. There are a lot of insurance startups sprouting up, especially in the personal insurance sector. They're all trying to make things easier and give insurance a face-lift. We are really happy to be a part of that movement.
Hannah: Because personal insurance is less complex, there has been more opportunity for innovation and streamlining the process. Working on the commercial side has required us to get creative. It's not always easy, but a lot of times we can find a workaround. Our goal is to continue streamlining the process through tech and design, making for an even better user experience.
What is one thing you do every day that you believe contributes to your success?
Jade: Each day I make a list of things that I need to accomplish the next day. I'll break down each thing into actual achievable tasks, no matter how small. That way, I don't have to wake up and try and figure out where to start– I can just start doing it.
Hannah: I chug an entire french press. This is also very helpful.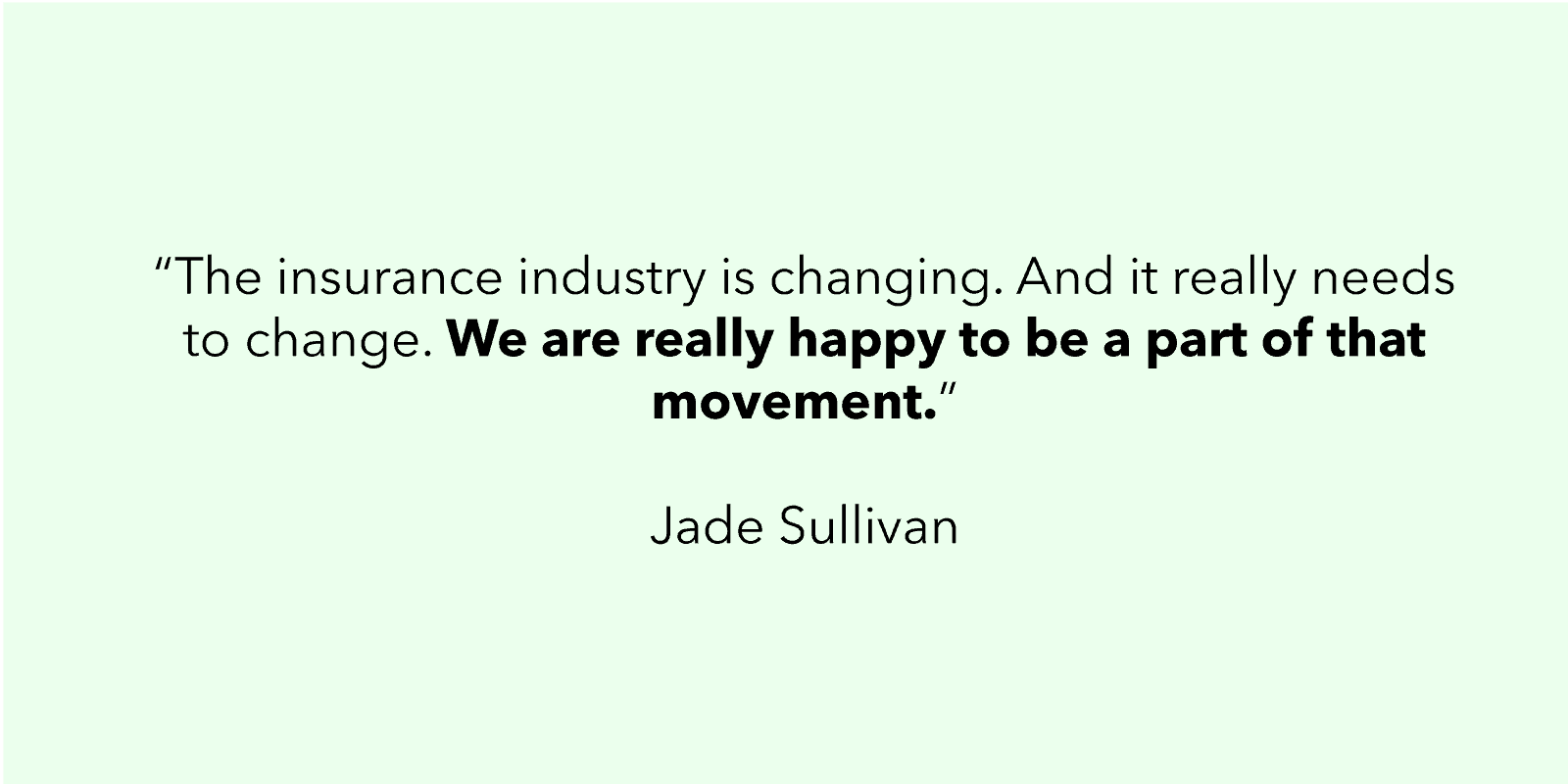 What is your number one tip for any insurtech entrepreneur looking to break into the space?
Jade: I guess I would say that it's an exciting endeavor, but be prepared for the long haul. Anything you try to do in the insurance industry will take a lot of time, a lot of work, a lot of experts, and an incredible amount of resources.